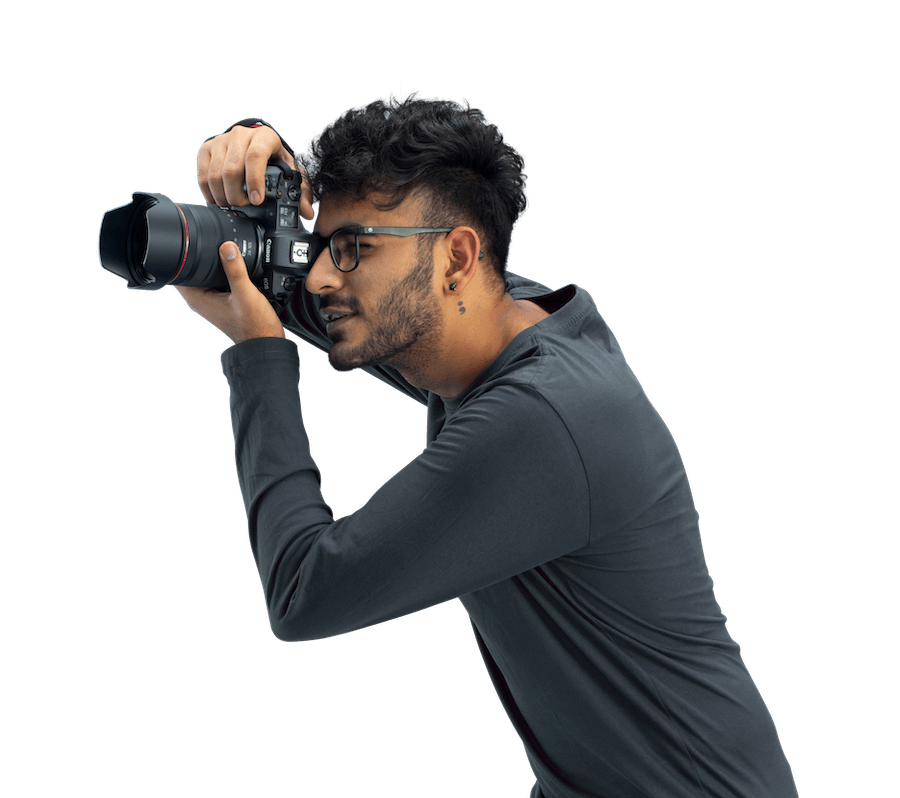 I have been following Vikas Sir's work since I was in the middle of my photography diploma, and I love his style of photography. I really aspired to learn under his guidance once I finish my course. After a good 2 months of e-mailing and trying to get in touch with him, I finally got to meet him. He spoke to me, understood what I wanted, and introduced me to 'StudioOnCloud'! I was extremely thrilled to be a part of it.
After a few days, I had this astounding opportunity to assist under him for an ad campaign for Ultratech Cement. Well, it was nothing short of a dream come true. Working with an experienced photographer like him, for an ad campaign of an internationally known brand, it was all too good to be true.

Watching a bunch of creative people working collectively to bring an idea to life was stupefying. Witnessing how Vikas Sir catalysis that empty space into a setup, managing the lights, interacting with the models and making them comfortable to be around while articulating what he wants from them, is definitely a learning experience. He is a master!
If I were to explain StudioOnCloud in two words, I would say it's a 'Photographer's Paradise'.